Most college graduates want to take advantage of the few years of freedom once they graduate and choose to pursue something new and different instead of jumping right away into a 9 to 5 full-time career.
Even though graduation signifies the end of an era, there are also many students who're left wondering what to do next. But there's no need to panic as there are many alternative routes to choose from, such as enrolling on a postgraduate course, setting up your own business, interning, volunteering, or even travelling the world. Whatever you choose to do, plan and consider how your decision may impact your future career options, if that's something that troubles your mind.
In this post, we take a look at some alternative routes to take to help you decide on your next move.
Pursuing Postgraduate Studies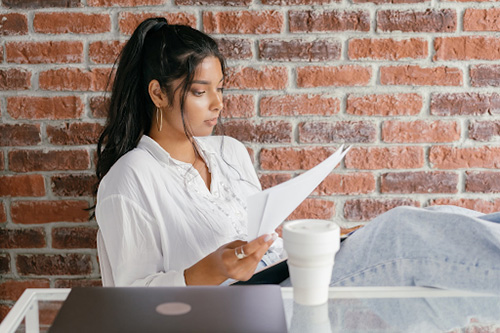 Most graduates probably won't give much thought to pursuing postgraduate studies, but considering a higher-level qualification can boost your job prospects by further developing your hard and soft skills. In addition, it can also improve your chances of getting a promotion in the future and a nice salary increase.
Many people can find this route rewarding as certain careers, such as law and economy, require further study to qualify as the best candidate. It's not a requirement but if you have a desire to study a particular aspect of your undergraduate studies in more detail, then pursuing postgraduate studies can be the right route to take.
It's often noted that postgraduate studies can be a serious financial commitment but there are a host of scholarships available that can make the heavy load easier.
You should also plan ahead of time to master the needed skills so that your grades are good and that you have excellent in-class performance. For instance, if you're planning to obtain a master's in economics, you should consider advanced economics help and tutoring which can be beneficial for long-term educational purposes such as postgraduate studies.
Working for a Nonprofit Organization
When graduating from college, the usual question that ensues is – when to get a job and in which sector. This is an important step, but for many young people, it is even more important to do something of value, and that will be meaningful and make a difference to society.
Working for a non-profit organization may not be your long-term aim but there are many reasons why it could be an excellent idea to apply for a job in this sector.
When working for a non-profit organization, you're allowed to meet diverse people from different backgrounds and experiences. It's not a fixed environment but a dynamic one where different things happen every day.
You're also given the chance to learn a lot of new things while working on various projects. If you're considering creating and running a nonprofit organization by yourself, it can be an incredibly satisfying and humbling experience but also learn to tackle many challenges you would otherwise not expect. If you're passionate about a specific cause and want to realize this dream, you should start by creating a nonprofit business plan that will help execute your strategy, and eventually grow a successful organization.
In addition, if you end up being offered a job in an international NGO, you can travel to new places and create your career path abroad. Not only will you contribute to society, but also gain valuable experience and connections that will help you on your future career path.
Consider Volunteering
Before embarking upon a career journey, many college graduates decide to take a gap year, not only to travel and see the world but also to serve others, enhance personal growth and experience different cultures. Volunteering comes in many forms and can make young people do all this while enabling them to develop skills and contacts that can serve them in their future careers.
Employers truly value such experiences and this may be taken as an advantage when applying as it enhances your CV and may set you as a candidate apart from the rest of the pack. Taking the opportunity to volunteer demonstrates seriousness, maturity, planning and organizational skills, as well as self-sufficiency.
Launch Your Own Business
Although it might be a bit of a struggle, starting a business after college can be an excellent idea for graduates that have an entrepreneurial mind. If you truly have a passion for business, exploring this opportunity right after college can be the best decision you'll ever make. But then again, you must seriously consider the risks and rewards and be well-prepared.
You should be ready for all the ups and downs in business, make a business plan, save money so you can cover any future business downtime. Once your business takes off, don't get too excited but remember to keep your feet firmly on the ground. You must always treat it seriously and be in a state of constant and consistent learning.
Final Thoughts
If you still haven't figured out what you want to do after college, don't fret as there are excellent alternative routes to take that can be excellent ways to develop strong professional and personal references. The abovementioned post-graduation options will help you decide whether to invest in your knowledge, work experience, or freedom and allow you to get the most out of every opportunity.