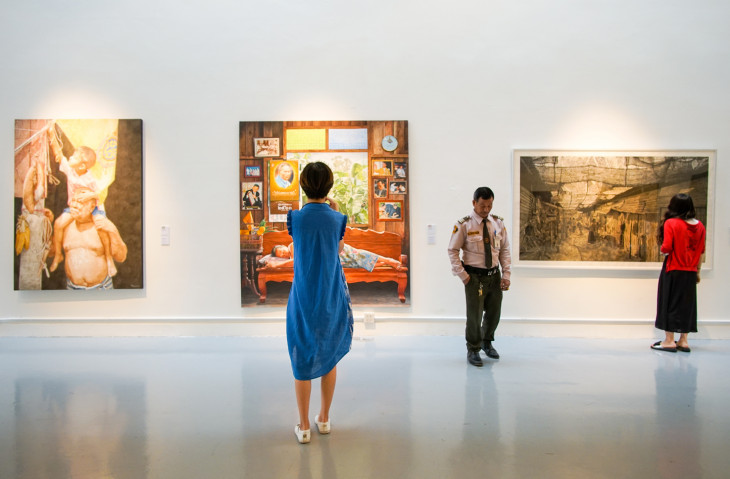 Work Environment
Art directors held about 98,500 jobs in 2020. The largest employers of art directors were as follows:
Self-employed workers - 58%
Advertising, public relations, and related services - 12%
Motion picture and video industries - 3%
Newspaper, periodical, book, and directory publishers - 3%
Specialized design services - 3%
Even though most art directors are self-employed, they must still collaborate with designers or other staff on visual effects or marketing teams. Art directors usually work in a fast-paced office environment, and they often work under pressure to meet strict deadlines.
Job Outlook
Employment of art directors is projected to grow 11 percent from 2020 to 2030, faster than the average for all occupations.
About 11,500 openings for art directors are projected each year, on average, over the decade. Many of those openings are expected to result from the need to replace workers who transfer to different occupations or exit the labor force, such as to retire.
Employment
As traditional print publications lose ground to other media forms, art directors are shifting their focus to the design of websites and mobile platforms. This shift in focus is expected to increase demand for art directors.
Earnings
The median annual wage for art directors was $100,890 in May 2021. The median wage is the wage at which half the workers in an occupation earned more than that amount and half earned less. The lowest 10 percent earned less than $57,220, and the highest 10 percent earned more than $194,130.
In May 2021, the median annual wages for art directors in the top industries in which they worked were as follows:
Motion picture and video industries - $137,380
Advertising, public relations, and related services - $102,630
Specialized design services - $99,640
Newspaper, periodical, book, and directory publishers - $78,790