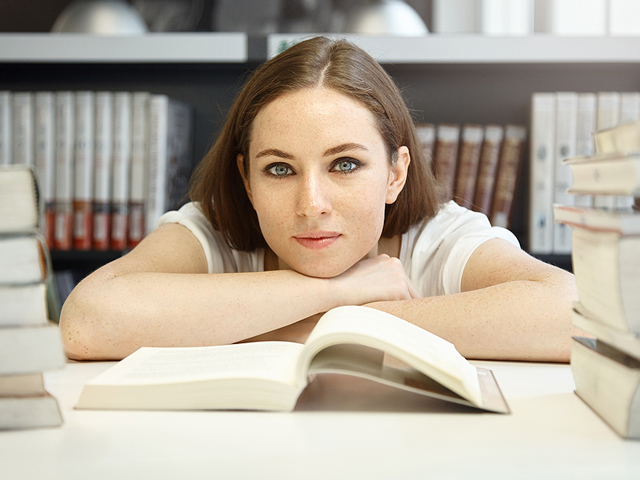 You have decided to attend grad school...congratulations! There are tons of options out there. You know that by advancing your degree, you will benefit from a grad-level education. Deciding on which program to take is the next step. This entire process may feel overwhelming once you start to contemplate the various options out there.
However, the process doesn't need to be exhausting. There are plenty of ways you can make choosing your graduate degree program more exciting and manageable.
Best Tips for Picking a Graduate School
1. Look at what motivates you and where your passions lie.
Choosing a graduate education is a huge investment. It is essential to understand the "why" component of the equation. What are your goals for returning to school? Are you looking to change careers, increase your knowledge in a specialized area, tackle a promotion, satisfy a lifelong goal or increase your salary options? Choosing the right program will help you achieve these ideals.
Explore Various Curriculum
You will have a better chance of picking a degree that is the best fit if you do your homework. Look at the course descriptions and the curriculum of different degree options and assess how each choice coincides with your interests and passions.
Graduate school is costly and challenging. However, if you are working towards something important to you, it will be much easier to stay focused. You need to understand what you hope to get out of the program and your expectations to find a suitable program.
2. Will the Program Suit Your Lifestyle?
It is important to take a realistic look at your lifestyle and the degree program to ensure they mesh. This is important when you are looking at your career goals to figure out how much flexibility you require. There are tons of options out there. It is possible to complete an advanced degree with the format and pace you are seeking.
Certain degrees may only take one year to obtain and others can take multiple years. Figure out how much time you are willing to invest. Look at your family commitments, your personal values and the kind of graduate experience you are hoping to have. Once you have all the factors, it will be easier to make a decision.
Remember, full-time graduate studies are not a suitable option for everybody. Many parents and working professionals need to find a part-time degree program to enhance their flexibility and work with their commitments.
3. Look at all your options and do plenty of research.
Once you have decided why you want to go back to school, allow yourself enough time to research the types of degree programs in your specific study area. Discover what kind of opportunities each option can provide. Utilize resources to examine the various career paths offered by industry and the educational requirements necessary.
The U.S. Bureau of Labor Statistics' Occupational Outlook Handbook has a great breakdown of various careers. It showcases earning potential and market growth forecasts to help you make an informed decision.
Program Structure Is Important
Find out what the specific focus and structure of each program entails. Different schools will focus on a variety of items, even in the same subject matter and discipline. Are you seeking a curriculum that works with practical knowledge application or conducting original research or one that emphasizes theory?
Determine what your goals are to ensure you pick the program that delivers the educational experience you want and the value you are craving.
While conducting your research, don't be afraid to utilize your professional network. Speak with colleagues who have pursued an advanced degree in your industry and reach out to alumni of the institutions you're considering. Listening to their experiences as a graduate student and in the job market, post-degree can help you gauge if the program is in line with your goals.
4. Understand What Your Career Goals Are
While you are looking at the different program choices, keep your career goals at the forefront of your mind. Look at how each graduate program will help you attain your goals.
Are you looking for a certain area to focus on? If yes, it is vital to examine how each school concentrates its program. For example, an education graduate program at one school may focus on elementary instruction or higher education administration. Other schools may focus on classroom technology or concentrate on special education. Ensure that the program you choose accurately reflects your career interests.
Of course, it is normal for you not to know exactly where your career path may lead. You may prefer a wider degree program that will allow you to be flexible after you graduate. For example, earning your Master of Business Administration will deliver you skills that apply to many different jobs. Aim to choose a degree that will remain relevant as you advance in your career.
Look at the variety of professional credentials within the industry and look at the kinds of skills future employers are seeking. Make sure that the degree program you pick provides opportunities to develop and grow these skills. You will want to ensure that you are investing your time and energy in a program that will generate the skills and knowledge you require to succeed in your career.
Location Considerations
Where do you see yourself post-graduation? This is a vital factor to think about when you are looking at potential job opportunities in the future. People interested in financial services may decide that schools in a sought-after banking location including New York are a wise choice. If you are planning on choosing a career based in technology, consider programs in Silicon Valley to make job placement after graduation easier.
What Are Your Goals?
Are you looking to become employed by a certain company after you graduate? Conduct some research to find out where the graduates from the programs you are considering are finding work. There are often corporate partnerships that employers have with universities where recent graduates are recruited to work. Look to see if the company of your dreams has any such arrangements with certain universities.
5. Speak With Alumni, Students and Admissions Advisors
When you are figuring out your best grad school choices, it is helpful to speak with alumni and current students. Have a list of questions ready for your meetings including:
What things do you dislike and like about your program?

What is the student community like?

Do you have adequate career and academic guidance?

What kinds of things do you wish you knew about before you enrolled?

What is the student community like?

Do you like your professors and are you happy with them?

Are there internships or co-op options available?
Things that alumni and students mention are often quite valuable. These details can help you determine if this is the right grad school for you. You can talk to graduate admissions advisors to get more information for narrowing down your choices.
Advisors are experienced and knowledgeable professionals who specialize in guiding students to make these decisions. They can provide you with the outcomes of other students who were similar to yours. Talk to the mentor network and the school's alumni to gain access to numerous connections. There are many options to help you advance after you graduate.
6. Faculty Networking
Your entire grad school experience hinders on faculty. It is essential to reach out to your future professors and take the initiative to reach out and get to know them. Ask questions about their background to determine if it lines up with what you are hoping to learn. Don't be afraid to get specific.
Look to universities that have one or two professors who focus on things you are interested in. Look to those you would enjoy collaborating with while you earn your credentials. Find out if they will be able to mentor your growth. Choose a program where you feel comfortable with the faculty.
7. What Is the Financial Commitment?
Look at your finances to determine how much money you can spend on grad school. You will have to consider tuition, fees, textbooks, student activity costs and transportation. You may have to look at room and board if you are relocating. Of course, your graduate education is a worthy investment; however, you want to have an accurate financial picture before you commit to anything.
It may seem intimidating to pay for graduate school when you are staring down the costs. However, there are a variety of options that can help you sort out the details. Check the financial aid options at each school when you are deciding which school to attend. Some schools may have fellowships or assistantships for grad students on top of traditional grants, loans and scholarships.
Speak with your company's human resources department to find out whether tuition reimbursement is an option and if the program you are interested in meets the requirements for eligibility.
These options can greatly reduce the costs that come with your education. They can help you enhance your resume by adding additional experience. Look at your future job opportunities and earning potential when you are weighing out your options. Obviously, you want your degree to be worth the energy, time and money you put into it.
Tips for Applying to Graduate School
Once you narrow down your options regarding which grad programs will fit your lifestyle, career goals, and personal interests, you are ready to tackle the application process. While this may seem overwhelming, it can be streamlined if you can stay prepared and well-organized. Applying to graduate school doesn't have to be intimidating.
Depending on the kind of degree program you are applying to and the school, the application requirements may look different. There are specific materials that you will likely be asked to submit as part of your grad school application process including:
An application fee

Your application form

LSAT, GMAT, or GRE scores if necessary

Undergrad transcripts

Letters of recommendation

A well-organized professional resume
Find out which application requirements are necessary for your chosen program. Ensure you pay close attention to due dates and submit prior to the deadline.
Keep In Mind that Graduate School Is Only a Stepping Stone
It can be easy to think of grad school as the final destination of your school career, but it is a mere stepping stone to your professional and personal goals. The more focused you can be on what you want to have after you graduate, the better it will be to find a program that corresponds with your goals.
Begin early and organize your search. Ask for support and guidance when needed. Only you can determine which program will best suit your needs. Regardless, of what program you prefer, you will find success as long as you commit to working hard and remaining resilient and focused.