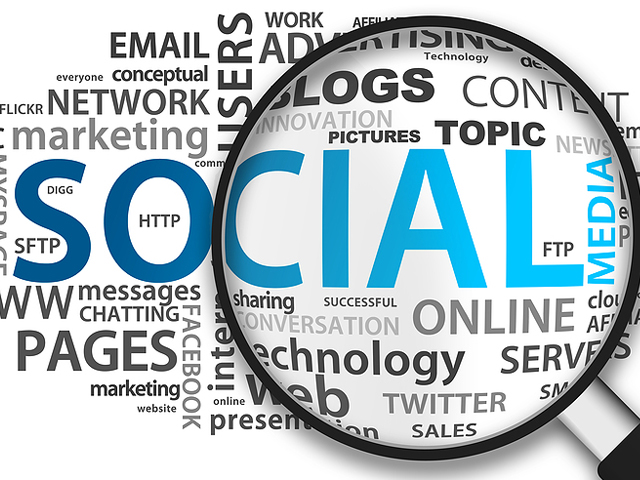 If you desire to be a Social Media Manager, it is essential to learn various tech and industry tools so that you can master social media platforms. While you will most likely require some type of formal training or education, there are many ways you can work towards this career. Establishing a social media following and developing your unique brand is key.
There are plenty of online bootcamps and digital marketing courses to enjoy. Learn how to fast-track your social media career. Or simply experiment with your own social media marketing and entrepreneurial gigs and passion projects. Some people offer their social media services to small businesses to boost their experience. These are excellent options for helping you build your resume. Making valuable connections and networking can deliver dividends down the road.
How to Establish your Social Media Presence
While it can be tempting to jump into your social media career, it is best to review all your social media channels to ensure that you are putting your best foot forward. If you have any offensive, racist, or extremely opinionated posts, these could work against you.
Of course, you don't require a gigantic portfolio to gain employers' attention. Most employers will Google you when they are looking to hire. If they see that your profile is associated with inappropriate material or hardly any activity, they will likely look somewhere else to find their social media specialist. Make sure all your information is ready to be scrutinized with only positive results.
This stage is not only for managing any risks. It is a great opportunity to get a profile on every popular platform this will help you practice uploading items and give you more visibility. After all, these are the platforms and apps that you will be using later. This is a great step to show your upcoming clients and employer that despite not having years of experience, you can produce content that is unique, on-trend and interesting.
Spending time and effort to interact with the online community and expanding your following will pay off later. A large aspect of a Social Media Specialist's job is community management. Employers will notice the way you conduct yourself and engage with others. Therefore, be positive and constructive.
Social Media Marketing Fundamentals
If you choose to study a social media marketing class, attend a four-year college, or partake in a digital marketing bootcamp, becoming a Social Media Specialist will typically require some type of formal education. Having a basic understanding of paid advertising, SEM, different marketing methods, SEO, email marketing and influencer marketing are all essential skills to master.
Learning all the aspects of digital marketing will make you extremely valuable to a business. You will gain excellent contacts through networking with other social media specialists and be able to share ideas.
Developing and Finding your Tone
Establishing your voice can take some time and effort. Trying to be unique and memorable, or funny, serious, informative, or bold will depend on how you want to portray yourself. Being flexible is essential. There will come a time when you have to adapt your voice to fit a particular company or brand when you are publishing content.
Having a consistent voice across numerous platforms is something that your employer will be looking for. Brands seek uniform consistency to set them apart from their competition. They want to be recognized with a consistent voice on every platform. Demonstrating that you have these abilities will help clients and employers entrust you with their social media accounts.
Use Analytics to Measure Social Media Campaigns
Tracking the engagement and reach of your posts is essential to understanding if you are meeting, exceeding, or missing your targets. Analytic tools will be one of your best friends as a Social Media Specialist. More businesses are using social media to communicate their brand and marketing. Measuring its effectiveness is not difficult when you use analytic tools.
Being fluent in analytics will dramatically help you improve the effectiveness of your social content and campaigns. Knowing how to work with these results and where to make changes to maximize your advertising campaign will make you valuable to any company.
Social Media Trends & Remaining Flexible
Every digital marketer spends a lot of time researching every aspect of the job, particularly in social media. Following which content trends are gaining attention and which designs are working will take up a lot of your time. Being capable of pivoting immediately will be another skill to master. There will be times when you will have to update posts, delete items, or add last-minute changes to stay current.
Remember, social media doesn't take a break. It is happening 24/7 and this can feel overwhelming at times. Trying to stay on top of the latest trends and information can feel exhausting. Luckily, there are numerous apps, tools, and platforms at your disposal to help Social Media Experts stay in the know. You will find your favorite sites and tools as you familiarize yourself with the variety of options out there.
Geofeedia specializes in breaking down items that are trending in various regions. This can be useful on many levels. Hootsuite will allow you to monitor trends through a variety of social media platforms. Google Trends allows you to see what items people are searching for on a macro level. Social Mention showcases what people are speaking about on various platforms. This tool will additionally relate if a particular phrase or keyword is associated with neutral, negative, or positive thoughts.
Researching special days of awareness or celebrations, celebrity birthdays if they relate, historical dates and milestones can deliver a substantial amount of reaction. Having these dates or mentions up your sleeve can help you plan out your content in advance.
Be Ultra Creative with your Social Media Content
Trying different techniques to see how you engage with your social media following can pay off. This is a great time to experiment with a variety of content to determine when and how you connect with your audience the most. Watch your stats and see what is working and what is not. Then you will have the chance to adjust as necessary.
Design and Create your Social Media Portfolio
By this time, you will be ready to delve into a project. Whether you adopt a passion project or jump into a freelance assignment, there are plenty of options to help you establish your portfolio. These accomplishments will help to prepare you for your role as a Social Media Specialist.
Maybe you have thought of launching a website or a blog? What about exploring a YouTube channel or curating an Instagram page? Start a Pinterest board and write your own newsletter...the options are practically endless. See where your inspiration takes you. Notice what types of content you are drawn to and why. Is it engaging? Are you learning new skills? Does it make you laugh out loud? These are great keys to include in your endeavors.
There is ample opportunity to land a freelance gig thanks to the huge demand for Social Media Specialists. Many companies are trying to establish their voice and determine their personality. If you can be assertive and meet deadlines, there are many ways to break into the field and help companies define a solid social media presence.
There are over 3000 social media freelance jobs available on Indeed alone. Some of these gigs are offering to pay up to $100 per hour if you have the experience and the skills they are seeking. It is worth checking out. Many individuals gain part-time or full-time work through these freelancing contacts.
Look for Relevant Social Media Jobs and Apply
Once you have created a portfolio you are proud of it is time to look for a full-time position as a Social Media Specialist. You can even apply once you graduate from bootcamp or other social media classes in which you established a portfolio.
Social Media Coordinator
A Social Media Coordinator is an example of a typical entry-level position. The hourly wage for this position is approximately $21. Social Media Coordinators are responsible for drafting content for blogs, social media platforms, and websites. They post the content to the relevant places and often find images to accompany the posts. They may need to set up alerts for managing responses and replying or monitoring what the feedback is about clients. This position works closely with management to determine the response strategy. This role can be exciting and challenging and you will be sure to learn a lot.
Social Media Specialist
The Social Media Specialist is the next opportunity once you have gained some experience. This position has greater input regarding the overall marketing strategy. You will be responsible for driving the content from a creative aspect. It is one of the most sought-after digital marketing positions. Work closely with the client and let your creativity shine.
Social Media Management
Lastly, there are management roles in social media that include Social Media Director and Social Media Manager. These roles are generally focused on strategy and how to grow the business. They are less about deciding which social media pages to like and follow and less about posting status updates. These positions create long-term goals and delegate the planning to other members.
Each of the duties is specified to the needs of a client. For instance, some may benefit from holding contests to promote back-to-school dental cleanings or specific products. Other contests may generate more information regarding competitors. Social Media Directors on average in the USA make over $66K per year and have the highest salaries. Those who are senior workers with larger corporations can make significantly more.
If I have No Experience, How do I Become a Social Media Specialist?
There are numerous paths to being a Social Media Specialist even if you have no experience. There are plenty of opportunities for you to get into the field by yourself. Simply exploring technology and various social media platforms can help you get started. Discover good content and how to create it. Start to build your following and let your creative content and photography or digital graphics skills expand.
These are the beginning skills if you are looking to master your Social Media Specialist skills. It is wise to consider enrolling in a digital marketing bootcamp or a social media marketing class. Many companies and agencies often hire people after they finish an online bootcamp. There is such a high demand for this skillset that having the right attitude and a positive personality can help you get hired fast.
Another common route is for marketers to start in basic positions as they get their feet wet before specializing in social media. Some people decide to specialize in a specific platform. This may be an effective freelancing strategy. Companies may be looking for a TikTok professional as they already have a Facebook or Twitter account. They may desire to have someone be dedicated to the latest social media craze.
You will likely start in an entry-level role if you have no experience and are just starting out. There are many entry-level social media marketing options for a wide variety of jobs in the industry. If you are capable of digitally communicating with an audience and have a knack for communication, you will be able to climb the ranks in little time.