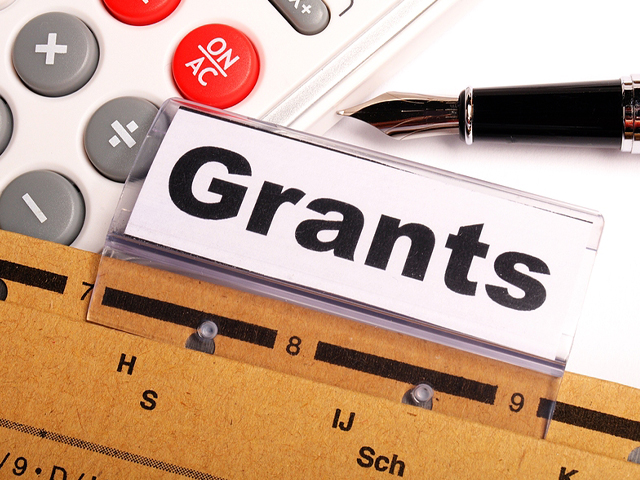 There are a variety of grants available for students who plan on going to career school or college. The majority of these options are free money that doesn't require repayment like a loan. The federal government has different options available.
Grants can be offered from other places including a non-profit organization, private enterprise, a career school, your state government, or your college. There is no limit to how many grants you can apply for. Research thoroughly to see what you are eligible for and potentially save thousands on your post-secondary education.
Always check into the grant deadlines. Ensure you give yourself adequate time to submit a thorough proposal. Set reminders for yourself with your phone, computer, or planner to ensure that you are not submitting late, or your application will be tossed out.
Note, there are some instances where a portion or the complete amount of the grant requires repayment. If you receive a TEACH Grant and don't finish your service obligation, repayment will be required. If you withdraw from school before you finish a certain enrollment timeframe, like a semester, you will be up against repayment.
Different Kinds of Grants
The US Department of Education has numerous federal grant options for students attending 4-year career schools, community colleges, or universities. Review the different grant programs below and discover all the details you need to apply:
Discover the award limits and details for a variety of federal student grant options to see which would best suit your needs.
Grant Eligibility
The majority of the aforementioned grants are given to students who can demonstrate financial need.
Submit a Free Application for Federal Student Aid (FAFSA®) form, to get started if you are interested in applying for any grants. This is the first step for applying for any kind of federal student aid. You will be required to fill out the FAFSA form each year you attend school to keep receiving federal student aid.
After your career school or college has received your submitted FAFSA form, they will contact you to let you know how much aid you are eligible to have and when it will be disbursed.
Maintaining Grant Eligibility
Every program has different requirements for remaining eligible for grant funds. Since this information varies with each program, visit the specific page that is relevant to your grant to ensure you meet the criteria for maintaining program eligibility. Speak with your school's financial aid office if you have any questions or concerns.
When Grant Repayment May Be Necessary
Here are some examples of why you might have to repay all or part of a federal grant:
Typically, federal grants do not require repayment. However, there are some circumstances when you may be required to repay a portion, or the complete amount of your grant such as:
You didn't meet your TEACH Grant service obligation requirements after receiving a TEACH Grant.
You earned additional grants or scholarships that lessened your federal student aid need.
You withdrew from the program that your grant was given for early.
Your enrollment status changed such as switching from full-time to part-time enrollment, reducing your grant eligibility as the amount is reduced.
Repaying Your Grant
If you will be required to repay your grant or a portion of it, your school will contact you. You will have the option to pay the amount off in full within forty-five days or, enter into a satisfactory repayment arrangement. The financial aid office will have all the details and options for you to help you make the best decision.
Note that if you opt for a satisfactory repayment arrangement, the school may choose to assign the debt to the Education Department. Alternatively, they may keep the debt and have you make direct payments to the school.
Understand that if you fail to abide by one of the aforementioned options above, your federal student aid eligibility for the future will be lost. You must understand your repayment process and make a plan that can succeed to protect your credit rating and maintain your borrowing capacity in the future.
Your TEACH Grant service provider will contact you if you are unable to meet your service obligation or if your grants are changed to Direct Unsubsidized Loans. In this case, you will have to repay the loans to the Education Department. Note that interest will be charged on your Direct Unsubsidized Loans from the date they disbursed your TEACH Grant.
Don't Be Ashamed To Ask For Help Or Clarification
If you have any questions or concerns about any of your loan requirements or repayments, ensure that you seek financial advice and understand the terms. Don't feel ashamed to ask for help or explain your financial situation. The loan service provider doesn't want you to miss your payments or be negligent on your loan. They will discuss the options you have to hopefully come up with something that will work with your current schedule.
Being dishonest or pretending you have everything under control due to shame or ego will only make matters worse. Remember, the financial aid department works with students in these situations daily. They have a variety of options to discuss with you, however, you have to reach out and let them know if you are in any trouble.