7 Best Scholarships for Online College Students
---
One of the major hurdles in getting a quality online education is the cost. However, you can get a college scholarship for online students and make it easy for you to get a quality education. There are many online scholarships and with the current pandemic raging on, the number is increasing.
Over the past couple of decades, and especially to the current global pandemic going on, online education is becoming more and more normal. Moreover, plenty of working adults are going back to school to get their education and online education is making as much sense as weekend programs and night classes.
Let's take a look at the 7 best scholarships for online college students that will make quality education easily available for you!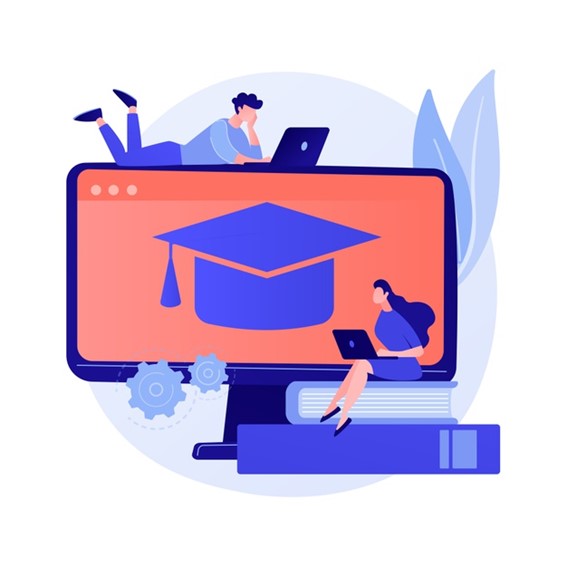 1. Bemidji State University Online Scholarship
Bemidji State University is a world-renowned university located in Minnesota. Students from all over the world can get enrolled in its virtual courses. This accredited university offers undergraduate, grad, and certificate programs. The popular majors here are Marketing, Criminal Justice, Psychology, and Accounting.
The Bemidji State University offers 5 distance learning scholarships to the students who are enrolled in any of its degree programs. You can send in your application from November to February each year.
By March 15, you will get notified about the result of the scholarship application. 5 scholarships are awarded and 4 of the offered scholarships are worth $1000 while one of them is worth $2000.
One grant is for nursing students who are American Indian. Another scholarship is open for all students. Two of the scholarships are for business students. The last scholarship is for students who are enrolled in teaching degrees.
2. Berklee Online
The virtual campus of Berklee College of Music is Berklee Online. It offers degree programs as well as certificate programs for virtual learners. Top musicians & producers from all over the world are part of the faculty and student body here. There are students currently enrolled from over 140 countries there.
Berklee offers online music scholarships to students who are enrolled in the school's music program with celebrity partnerships. Once you complete a course from Berklee, you are eligible to apply for the scholarship.
You need to have a 3.7 GPA as well as an instructor recommendation. Every time, Berklee offers 16 scholarships, each worth $1500 to the students and it goes to pay the online course tuition.
3. Brentwood Opening Learning College
Brentwood Open Learning College is located in the United Kingdom and is a leader when it comes to distance learning education. It offers various courses both to first-time students and professionals in their various fields. All the courses offered here are world accredited.
The scholarships offered by Brentwood college cover the cost of the tuition of various courses and programs offered by the college. Scholarship amount varies from student to student, depending on their financial condition, grades, etc.
To qualify for the scholarship, you need to have good English speaking skills, be of more than 16 years of age, and a good academic background.
4. Bright Futures Scholarship
The Bright Futures Scholarship program is offered by Bright Horizons and is meant for childhood development teachers. Scholarships are offered to Florida students if they want a career in early childhood education.
You have to keep an eye on the deadlines. You have to submit your test scores by the end of January. You will get to know whether you are eligible for the scholarship or not in March. Upon high-school graduation, you will have to submit the transcripts and the official scholarship notices are given out in July.
To apply for the scholarship, you have to write a compelling, high-quality essay. Your community service, GPA, etc. are considered as the deciding factors for this scholarship.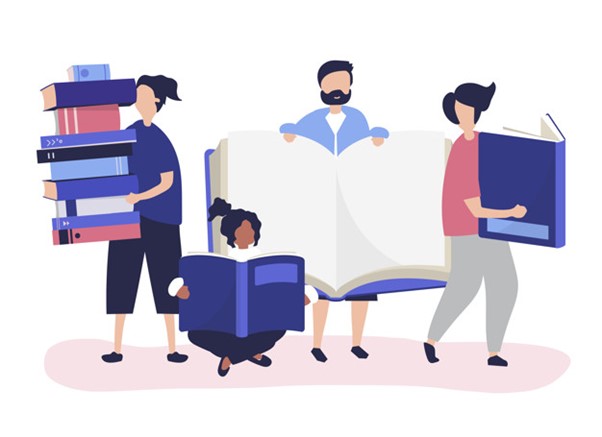 5. College Greenlight
College Greenlight is an organization that helps eligible students find the right scholarships for them. Their mission is to assist students from all around the world in fulfilling their potential and achieving their goals.
College Greenlight offers several distance-learning scholarships, including Masters and Ph.D. online scholarships. There are different scholarships and each has different standards and deadlines.
6. College Raptor Scholarship
College Raptor is an organization that provides students with the ability to get a quality education without having to worry about the economic costs. However, the students have US citizens or legal US residents. College Raptor will send the scholarship to the college you are enrolled in indirectly.
The College Raptor Scholarship offers scholarships to students who are enrolled in an accredited post-secondary school as well as online Master's scholarships. You have to be over the age of 16 to apply. College Raptor offers a $1,000 scholarship as well as a $2,500 scholarship and you have to apply by June.
7. Columbia Southern University Scholarship
Columbia Southern University is a world-renowned university that offers various online courses. It provides scholarships along with financial aid to make sure that students get access to quality education readily.
Columbia Southern University offers the Knight Scholarship to students who are either studying at the university or are prospective undergraduate students and graduate students. The applicants have to submit their GED or high school transcript. Moreover, they should be willing to begin their studies within 90 days of getting the scholarship.
If you are an undergrad, you have to maintain a GPA of 2.0 and if you are a grad student, you have to maintain a GPA of 3.0. If you get this scholarship, your education will be covered for your entire degree course.
No matter the financial standing of a person, they have the right to high-quality education. Do give the scholarships that we have mentioned above a look and be on your way to a bright future!