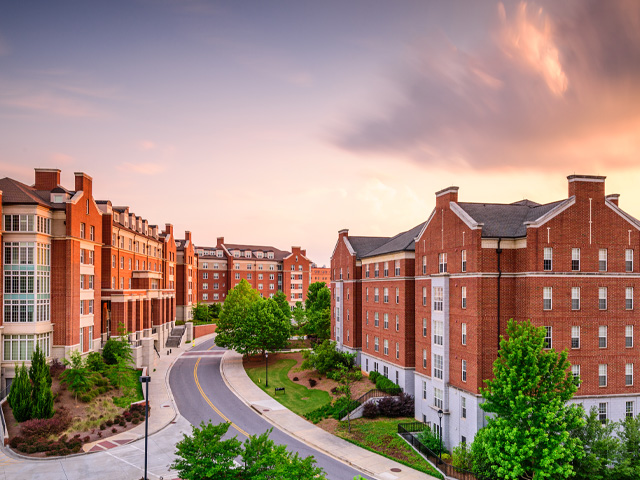 Congratulations on being accepted! Now the next task is finding the right accommodation. Note that your choice of accommodation will greatly affect your entire living experience as a student. As a result, you must choose between on-campus or off-campus student housing by considering all the factors.
Factors To Consider
As a student, finding a comfortable living space while studying is important. So, before finalizing your chosen space, below are some important factors to consider;
The budget you are working with is a great place to begin. You'll need to consider the prices depending on your location, different services, and the facilities you need if you work with a tight budget. If it isn't a problem, you can opt for

Quad at York

, both spacious and equipped with state-of-the-art amenities.

Location plays a vital part in student housing. As a result, you might have to find a house close to campus.

Before committing to a student housing option, you should be ready to go through the lease agreement carefully. Ensure that you are comfortable with the lease length, the utilities available, the move-in and out date, or any additional charges, before signing the lease.

Check the cost of utilities and whether they are included in the rent, especially if you live off-campus.
Pros And Cons Of On-Campus Student Housing
After considering all the factors, it's time to choose between on-campus or off-campus housing options. To make a choice easier, below are the pros and cons of each option. Get choosing!
Pros
Close Proximity To Campus
Most campuses are set up so that every facility is situated well. It means that amenities such as the library, laboratories, dining hall, etc., are within a few minutes walk. As a result, you won't have to spend much time trying to get to school on time. So you can enjoy a few more times of your precious sleep.
Access To Different Facilities
Living on campus gives you access to most facilities that might be lacking in off-campus housing. Most learning institutions normally include laundry facilities, access to the library, gym, meal plans, Wi-Fi, electricity, water, gas, furniture, security, and repair services.
Opportunities To Meet And Develop Lasting Friendship
Normally, it includes having a roommate, depending on your student housing situation. And with a room and building of like-minded individuals, you are guaranteed to make friends. These friends will be your support system when you are away from home and need help adjusting. Plus, sharing your living space will teach you how to communicate and compromise.
Cons
With many students sharing in-campus housing, dorm rooms and bathrooms tend to be shared. Thus, maintaining your privacy can be a hard challenge. Tiny dorm spaces also contribute to a lack of privacy due to the lack of storage.
If you enjoy socializing till late, you might find it hard to live on campus. It doesn't help that life gets overwhelming sometimes, making it hard to get out of the bubble you get used to.
Campus Living Is Expensive
Depending on the learning institution, on-campus housing tends to be expensive. Most institutions tend to include a meal plan which may or may not be effective. So, consider all the charges before settling for on-campus housing.
Pros And Cons Of Off-Campus Student Housing
While there's on-campus housing, off-campus housing for students can also be a choice to decide throughout your student life. Thus, knowing the pros and cons of off-campus housing can help you. Read on!
Pros
Most off-campus housing is set up where each student has a room but shares amenities such as the living room, kitchen, and bathroom. And with privacy comes space, as porches and patios might be common.
Off-campus housing tends to have a wide variety of apartments to choose from. If your budget allows, you can get a house with more storage and a separate bedroom. You can have additional alternatives in terms of the number of rooms.
With most on-campus student housing having different laws and regulations, finding independence is hard. But when living off-campus, you won't have to follow all the rules.
Cons
Living off campus comes with so much responsibility and expense. As opposed to campus housing that covers all expenses, you might have to bare costs such as expenses, phone, cable, and utilities.
Most off-campus housings tend to be far from the institution, which will require a lengthier walk. If you travel, you might have to pay for petrol or transportation.
Bottom Line
Moving out of home and into university is already overwhelming for students. And having to decide on housing without considering all the factors can lead to choosing the wrong option. For on-campus housing, a student gets a comfortable setting that offers a sense of security and access to various resources, amenities, campus infrastructure, and additional services.
However, off-campus housing might be the best option for students looking for more independence and looking to take up responsibilities. These students tend to get control over their daily life. So, if you want the right housing, you'll need to go through both options and consider what works for you. Understand which options meet your expectations and the lifestyle you hope to have when studying.