If you have moved away for college but want to go home for the summer holidays, then you are probably wondering what you are supposed to do with your belongings during your absence. Leaving your personal effects in your dormitory while you aren't there likely isn't a viable option. Anything could happen to it, from theft to damage. The best way to ensure your belongings are safe while you aren't at college is to put them in storage. This post will tell you all about storing your belongings over the summer holidays.
Storage Unit
By far the most effective way of storing one's belongings is to hire a storage unit for the summer. It's very easy to find cheap storage units near you, it just takes a single Google search. The best part about storage units is that more often than not, the complexes that they are in have 24-hour security. This means that you don't ever have to worry about anybody breaking into your unit and stealing your belongings. While it's never a good idea to leave extremely expensive things in storage (purely because they could deteriorate or become damaged when left alone), it is perfectly safe to. If you are going to hire a storage unit, then make sure that you compare different companies and try to find the one that can offer you the most competitive price around.
Friend's Dorm
If you have any close friends at your college, then instead of putting your clothes in a storage unit you could go ahead and ask if they will let you store your belongings in their dormitory. This will only work if they are going to be staying in their dormitory over the summer, otherwise, it's a bad idea. You could also ask people that live in the area of your college that you are friends with, because they too may be able to help you. Make sure that you only ever leave your belongings with people that you are confident will look after them to the same standard that you would.
Take Them Home
Another alternative is to just go ahead and take your belongings home with you. This will only work if your belongings consist of small items and clothes. If you have larger items, such as furniture, then this is a very impractical solution. The reason that it is impractical is that you will have to then return all of your belongings when you return the following semester. This can be extremely expensive and time-consuming unless you own a van and are able to leave your belongings in a van while you're gone.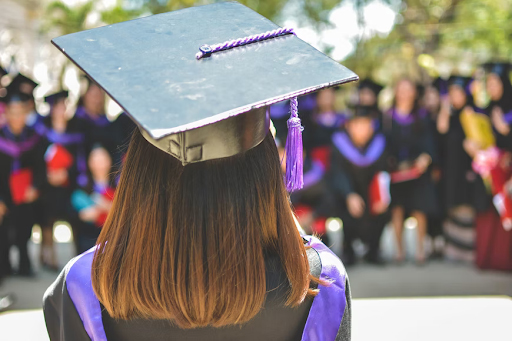 Attic Storage
If you rent an apartment instead of staying in student halls, then you could move everything up into your attic. Storing all of your belongings in the attic is a great way for you to protect your stuff and make sure that it doesn't get damaged. If you share an apartment or accommodation with somebody, then this solution is no different from leaving your belongings in your room. If you live alone and want to add an extra layer of protection to your belongings, then storing everything in the attic is an effective method of protecting the things that you own.
Locker
If you have a locker in your university or college and you don't have much stuff, then that's a good place to leave things. If you are going to leave stuff inside a locker, then you should consider investing in a lockbox so that you can add an extra layer of protection. It's very unlikely that anyone will intentionally break into your locker, though you may perhaps want to explain to your college's principal or student advisor that you are leaving things in your locker. This is just so that they can be on the lookout for any potential thefts during your absence.
Leave Behind
Your only other option if none of the suggestions made so far sound good to you is to leave your things behind at college. If you don't have anything that's very valuable, then this is a suitable option. You should bear in mind, however, if you do leave anything behind in your college room and anything does get stolen, that it's highly likely your university or college won't reimburse you financially. This means that the risk is all on you. If you are willing to take the risk, then stand by your decision if anything goes wrong.
It's a lot of fun returning home and seeing friends and family during your summer vacation at college. But when returning home, the question arises: "What do I do with my belongings?" This post's guidance should have answered that question for you.