Not every student can afford higher education nowadays. And no wonder why! It's really too expensive to get a degree from a reputable institution if you don't have a stable source of income. So what to do in this case? Read the answer below!
What is scholarship?
Scholarship is a kind of financial aid that helps students for their college or university degrees. In some cases it's a one-time check, while in others it provides money each semester. What's the difference between a scholarship and a loan? These two are easy to distinguish: unlike a loan, you don't have to repay a scholarship.
Scholarships come from many different sources. For example, they are given by charities, foundations, organizations, businesses, government, clubs, educational institutions and even individuals. The statistics show that federal grants take up about 47%, state scholarships — 8%, grants and scholarships from schools — 35% and private scholarships — 10%.
Note that everybody needs to comply with the academic requirements in order to receive a scholarship. One of the most important rules to stick for students is integrity. It's strictly forbidden to submit someone else's work, pretending that it was written by you. In other words, plagiarism is forbidden by all the institutions. Therefore, you won't be able to get funding for your studies if you have been caught plagiarizing. Let's dig deeper into this term!
Defining plagiarism
Plagiarism is a deliberate or unintentional act of using someone's ideas without citing an original author. It deceives readers, making them think that you are presenting your own thoughts. Plagiarism occurs in any field of human knowledge, such as artistic, musical, literary, mechanical, etc. Unfortunately, it's quite common in today's digital era because it has become so easy to find and spread the information on the web.
The reasons why people plagiarize are various. One of them is poor time management. For example, students often give inadequate attention to citing sources, leaving too little time for it. As a result, they don't have a chance to make the full list of resources and their work looks plagiarized. Another reason why young people don't produce original content is a bad understanding of their assignment. However, some learners just underestimate the damage caused by stealing someone's ideas. Anyway, none of those reasons is an appropriate excuse.
There are several different types of plagiarism. Straight plagiarism occurs when one makes only minor changes in wording, capitalization or sentence structure of the original passage. When a student provides a reference but doesn't add quotation marks, it's called plagiarism using a footnote. Paraphrasing is also a form of plagiarism. If you do it without referencing the original source or adding new significant information, you break the norms of ethics. Apart from those, there is also self-plagiarism. Submitting the same paper for credit in different courses is against the rules, so you risk being penalized.
Why avoiding plagiarism is important
The first and most obvious reason to avoid plagiarism is the risk of losing scholarship. If you are accused of plagiarism, your school can revoke your financial aid. Of course, the final decision depends on the specific circumstances at hand. But in any case, plagiarism will lead to negative consequences. You should check your school's policies about plagiarism. Sometimes, it's punished with suspension or expulsion. So think twice before plagiarizing. Cheating is definitely not worth it.
Preventing plagiarism
Now that you know why plagiarism is really bad, you are probably wondering how to avoid it. Below are some strategies to try!
Use online plagiarism checker
It's almost impossible to manually detect unintentional plagiarism. You just can't know if some of your wording was previously used by other authors. And believe it or not, such coincidences happen from time to time! If you want to make sure that your paper is 100% original, use a reliable plagiarism checker online that scans your text for similarities with the existing content on the web. This tool detects plagiarism almost instantly and doesn't require any effort from your side. You just need to copy and paste your work and wait for a few seconds to get the results.
Cite the sources
Naturally, you are going to turn to some resources while doing your assignment. And it's absolutely okay to get inspired by the ideas of scientists and researchers. But don't forget to cite the sources you've used. Each discipline has its own requirements to citation, so check them before getting the work done. If you use a wrong citation style, you may lose the points for your paper. Also, keep a detailed list of all sources you turned to. This way you can avoid mistakes in your references and problems associated with that.
Improve your time management
As mentioned above, poor time management skills is one of the most common reasons students plagiarize their papers. If you don't have enough time to complete an assignment, you are more likely to steal it. Besides, lack of time increases your stress levels, which also makes you prone to use someone's ideas instead of producing your own. But by doing everything in advance, you will be more relaxed and creative.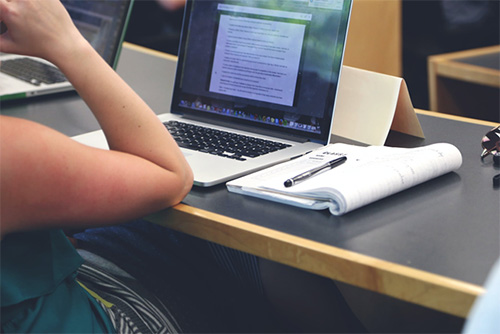 Final thoughts
Unfortunately, plagiarism is quite common today due to many reasons. No matter why it occurs, you should do your best to create original works, especially in the academic setting. If you want to avoid negative consequences of plagiarism, use special online tools, cite your sources and develop time-management skills.